In Episode 6, I speak to Margot Finn, Professor of Modern British History at UCL and President of the Royal Historical Society ('RHS') about two important and interesting projects that she has been involved with in recent years.
I start by asking Margot about the RHS Race, Ethnicity and Equality Report in UK History: A Report and Resource for Change (2018) that she initiated and championed as President of this Society in collaboration with fellow historians through the Society's Race, Ethnicity, Equality Working Group. As well as publishing the Report, the RHS has also published the survey results that fed into it. Since its publication, the Report has sparked considerable public discussion and debate as well as positive change. In December 2019, the RHS published a document summing up the impact of the RHS working group and report one year on.
What does this Report have to do with the museum sector, I hear you ask? Well, my question in response is: should we be investigating the barriers to equality and diversity across the museum sector and cultural sector more widely, especially given the problems of workforce representation? My short answer is: Yes. I think there are key aspects of this Report, especially the approach it took, that apply to the museum and cultural sectors and we should be seriously considering an investigation of our own.
I also take the opportunity to discuss Margot's previous project – The East India Company at Home, 1757-1857 – which explored 'how empire in Asia shaped British country houses, their interiors and the lives of their residents'. I was a student when I first came across this project and met Margot.  I was studying ancient history and knew very little about the period or the EIC. However, I took part in workshops and attended lectures associated with the project together with over 300 project associates (two-thirds of whom were not university-based) and I learned a lot from this experience.
At the time, I remember being fascinated by the way in which historians were working with people and institutions beyond the Academy – including curators and hundreds of project associates alongside historic houses, museums and their collections – to generate new knowledge through the project's collaborative process.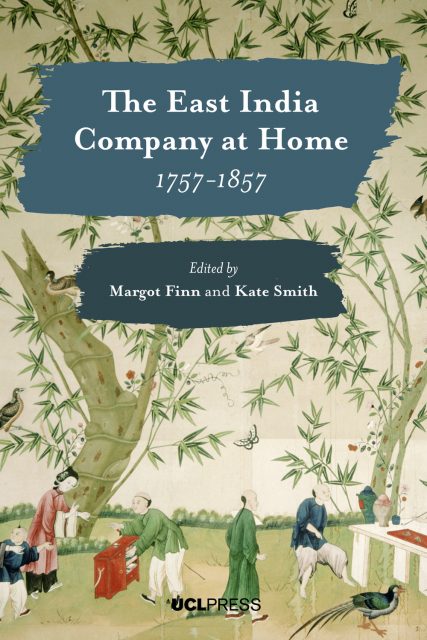 It took a brilliant talk by Clifford Pereira to bring home the many perspectives that were missing: especially those from people of colour. I haven't forgotten how the realisation made me feel and it has had a profound and lasting impact on how I work. No project is perfect – obviously! – but what you learn from the process and outcome really matters and I can't be the only one whose practice has developed and changed in response to the project as well as Clifford's inspiring talk.
So much of the work that resulted from the project is freely available online and this is another aspect of the project that I liked. The book is fully open access through UCL Press – Margot Finn & Kate Smith (eds.) The East India Company at Home, 1757-1858. All of the blogposts, including those submitted by project partners, are on the project website.
Follow Margot @EICatHome
Follow Clifford Pereira @cliffjpereira
Support The Wonder House
Subscribe, Subscribe, Subscribe!
This episode was Presented/Produced by Sushma Jansari (@TheWonderHouse) and Produced/Edited by Nick Harris (@2ndThoughtTank).